Options
Options/Complementary Courses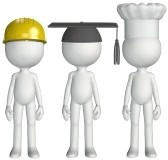 Grade 5 and 6 students will all participate in Art and Music classes in their cohort homerooms for the 2020-2021 school year
 Art $20
Students will have an opportunity to draw, paint and sculpt in a variety of media. 
All grade 5 and 6 students will take Music classes, and all students in the 5/6 English program also take French as a Second Language.
Grade 7 and 8 Complementary Courses 2020-2021
Grades 7 and 8 Complementary Courses 2020-2021
We are pleased to offer exciting courses that enhance our student's education at St. Theresa. This year students will participate in complementary courses in their homeroom cohort groups, based on what courses their group of teachers is able to offer.  Students will participate in one complementary course at a time, with a total of 4 taken in the year on a quarterly schedule.  We are proud to offer many interesting choices that appeal to the diverse interests of our 21st century learners, while remaining a faith-centered, Catholic school.   
Complementary courses in your child's schedule can be viewed via parent powerschool.
A list of the courses being held this year is below:
Grade 7
Drama, Film Studies, Food Studies, French as a Second Language, Outdoor Education, Spanish Language and Culture, Ukrainian Bilingual program and Wellness
Grade 8
Construction, Cultural Music, Film Studies, Media Arts, Drama, Design Studies and Ukrainian Bilingual program