Religious Education
Religious Education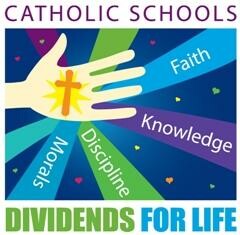 Faith is at the core of all that we do. In addition to dedicated Religion classes, faith is encouraged to permeate and be a part of every aspect of the school. We prepare our students to be caring, thoughtful and active citizens of the local and global community.
Our EICS Religious Education Consultant, coordinates the Division's religious education and health and life skills programs. Alene works closely with religious leaders, students, staff, and families to ensure EICS is providing quality, Catholic education.
Alberta Government – My Child's Learning: A Parent Resource, Religious Education in Separate Schools
Paul Corrigan, Faith and Wellness Divisional Principal
Phone: 780-449-6455
Fax: 780-467-5469
Email:paulc@eics.ab.ca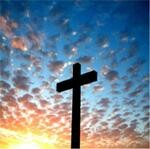 Mission... At the heart of catechesis we find, in essence, a person, the Person of Jesus of Nazareth, "the only son of the Father... full of grace and truth," who suffered and died for us and who now, after rising, is living with us for ever".
We must therefore say that, in catechesis, it is Christ, the Incarnate Word and Son of God, who was taught -- everything else is taught with reference to him -- and it is Christ alone, who teaches... (Apostolic Exhortation Catechesis Tradendae, p. 8-10)

What is our Religious Education Program about?
Each of us working in Catholic schools is called to be Christ's spokesperson, enabling Him to be present through us! The role of the Religious Education Consultant is to support all the stakeholders in our school division to fulfill this mission. In Catholic schools we work together with the family and parish to help young people mature into disciples of Christ.
For someone who is new to the Catholic school system, an understandable question is what makes the schools Catholic? There is much that distinguishes Catholic schools, which students and their families can readily observe. The Religion Handbook below will provide you with answers.

Religion Handbook
Religion classes
Prayer services (liturgies of the word and mass) at key points in the school year
Liturgical Calendar
Religious symbols, posters, icons, and art work etc.
School names, that tie into our faith, tradition and understanding.
Prayer at key times and events - over the intercom or in the classroom.
One-day or overnight retreats that supplement what is taught in religion classes.
Faith-related professional development days, which may be district wide or school-based.
Chaplains and chapels - we have teaching, lay chaplains and we have a chapel in two of our high schools.
A full-time Religious Education Consultant
A well-funded faith formation program for all staff to take courses, focused mostly Catholic theology, scripture, and morality.
Sacramental Preparation
If your child is in grade 6 or older they are invited to celebrate the Sacrament of Confirmation. 
Parent Registration Meeting: Tuesday, October 15, 2019 at 7:00pm at OLPH Parish
Your child is not required to be at this meeting. Please bring a copy of your child's Baptism certificate. Fee for the book, retreat costs and materials is $20.00 payable by cheque, cash or debit/credit card.
First Reconciliation/First Communion Parent Registration Night - Monday Sept 23, 2019 
*Missed the Registration Meeting? Please contact Natalie Lavigne at the parish 780-467-5470 ext 223 or nlavigne@olph.ca to register your child for First Communion or First Reconciliation
Preparation Schedule

RETREATS (PLEASE CHOOSE ONE)

Parent-Child Retreat
Saturday, October 19, 2019
10:30 am – 12:30 pm 

                             OR

 Sunday, November 3, 2019
2:00 pm – 4:00 pm
at OLPH Church

**Please note that emails with short videos or articles will be sent throughout the liturgical year so that you and your child may share the church year together as you prepare for the sacraments**
FIRST RECONCILIATION CELEBRATION SCHEDULE
Sat, Nov. 23, 2019
10:00 am         EPK, JV, St L and home school
11:30 am          HS, Mad, HR and any other school
If you require more information please contact Natalie Lavigne at 780-467-5470 ext. 223 or at nlavigne@olph.ca
The Sacrament of Reconciliation must be celebrated prior to First Communion, usually when a child is in Grade 2. Preparation for and celebration of the Sacrament of Reconciliation takes place in the fall of the year.
First Eucharist (Communion):
In addition to the parent meeting there is Communion retreat for the parent and child. Each retreat option includes Mass. Please choose one:

Parent-Child Retreat (at OLPH Church)
Saturday February 22, 2020
2:30 pm – 6:00 pm
OR
Sunday, March 15, 2020
12:30 pm – 4:00 pm
OR
Saturday, March 21, 2020
2:30 pm – 6:00 pm
OR
Saturday, April 18, 2020
2:30 pm – 6:00 pm
FIRST COMMUNION GROUP CELEBRATIONS in MAY 2020
We celebrate First Communions as a parish family at regular Sunday masses. The children, their families and schools will be invited to play a special role in the mass ministries.
Sunday May 3, 2020 at 8:30am
St. Luke School
*Rehearsal Saturday, May 2 at 9:30am
Sunday May 3, 2020 at 12:30pm
Ecole Pere Kearns and Madonna Schools
*Rehearsal Saturday, May 2 at 9:30am
Saturday May 9, 2020 at 5:00pm
Jean Vanier and Holy Redeemer Schools
*Rehearsal Saturday, May 9 at 9:30am
Saturday May 23, 2020 at 5:00pm
Holy Spirit School
*Rehearsal Saturday, May 23 at 9:30am
Sunday May 24, 2020 at 12:30pm
Students who attend Home School or other schools
*Rehearsal Saturday, May 23 at 9:30am
Please refer to the OLPH webpage at http://www.olph.ca/sacraments/ for further information.
Celebrations
Religious Celebrations will be held for the following:
School Opening- St. Theresa Feast Day
Thanksgiving
Rememberance Day
Advent
Lent and Ash Wednesday
Month of Mary
Grade 8 Farewell