Our Faith
Our Faith

We are a Catholic community committed to developing educational opportunities in the context of Gospel values, where students' gifts and talents are celebrated and nurtured through lifelong spiritual and personal experiences.
Young Disciples is a vibrant faith filled, fun filled group! More information?
Catholic Education Sunday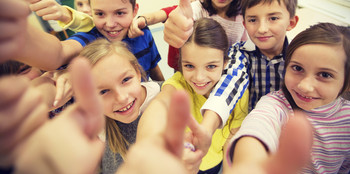 During the first weekend of November (November 5-6) we will be celebrating Catholic Education in our community parishes.  
Sacramental Preparation
 For more information, contact OLPH Church at (780) 467-5470
Suggested Sacrament Dates 2019-2020
Sacramental Preparation for Children
PARENT ORIENTATION & REGISTRATION MEETINGS
First Reconciliation and First Communion
(grade 2 or older)
Monday, September 23 at 7:00pm
Confirmation
(grade 6 or older)
Monday, September 30 at 7:00pm
Children do not attend these meetings.  Please bring a photocopy of your child's Baptism Certificate to include with the registration form.
You can download and complete the registration forms in advance at http://www.olph.ca/sacraments/ or fill one out at the meetings.
Meetings will cover everything involved in preparing your child for the sacrament(s) including schedule for retreats/classes and workbooks you will do with your child at home.
Registration fees $20 each covers preparation books/materials for the sacraments:
'We Prepare for Reconciliation', 'We Share in the Eucharist' and 'Alive in the Spirit.'
Any questions please call Natalie Lavigne, Parish Pastoral Assistant, at 780-467-5470 ext. 223 OR nlavigne@olph.ca
As you prepare your child to celebrate Reconciliation, Eucharist and Confirmation, may this also be a special time for YOU - of deepening your own faith and for your family growing together in understanding of the sacraments.
YOUNG DISCIPLES
An Interactive faith formation program for grades 1-6 that teaches the Catholic faith through songs, crafts, lessons, and games in a fun and engaging way!
Wednesday nights 6:30-8pm Oct-April.
REGISTRATION NIGHT:
Wed, Sept. 25, 2019 6:30-8pm OLPH Lower-level
Cost $40 per child or $100 per family of 3 or more. Cash or Cheque payment
For more info contact: Brittany Cavanagh
RCIA at OLPH
ARE YOU SOMEONE OR DO YOU KNOW SOMEONE WHO…
*Has expressed an interest in becoming Catholic?
*Was baptized Catholic as a child, but has not celebrated the Sacraments of Confirmation and Eucharist?
*Wants to be able to understand and support your child's learning about the Catholic faith?
We offer an opportunity to come together in a small group to learn more about our faith. Sessions focus on the teachings and experience of Church and prepare individuals to celebrate the Sacraments of Baptism, Confirmation, and Eucharist during the Easter Vigil.  You are welcome to participate in the process (Right of Christian Initiation of Adults) with your questions, your insights and your faith story in a warm accepting setting. For information please contact Pat at 780-467-5470 or pat@olph.ca
Natalie Lavigne B.Comm.
Pastoral Assistant
Our Lady of Perpetual Help Parish
780-467-5470
Celebrations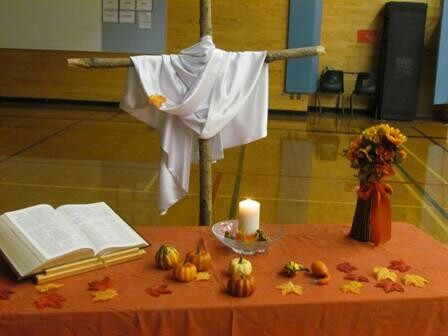 Religious Celebrations will be held for the following:
School Opening- St. Theresa Feast Day
Thanksgiving
Rememberance Day
Advent
Lent and Ash Wednesday
Month of Mary
Grade 8 Farewell
Prayer
Morning Prayer to Saint Therese De Lisieux 
---
O my God! I offer Thee all my actions of this day for the intentions and for the glory of the Sacred Heart of Jesus. I desire to sanctify every beat of my heart, my every thought, my simplest works, by uniting them to His infinite merits; and I wish to make reparation for my sins by casting them into the furnace of His merciful love. O my God, I ask of Thee for myself and for those dear to me the grace to fulfill perfectly Thy holy will, to accept, for love of Thee, the joys and sorrows of this passing life, so that we may one day be united together in Heaven for all eternity.  Amen.
Links to Catholic Prayers: